15 March 2016

Michikazu and Tomoko Sakai
A ceramics exhibition by Michikazu and Tomoko Sakai started at KOHORO Yodoyabashi on March 12. Their ceramics are baked in wood-fire kilns and make a powerful impression. However, they are designed to be practical and go well with homemade cooking.
Baked in old-fashioned wood-fire kilns
Mr. and Mrs. Sakai's studio is located in a forest-like area surrounded by greenery in Suzaka-city, Nagano-prefecture.
In their studio, three kilns are located next to each other and firewood is stacked up.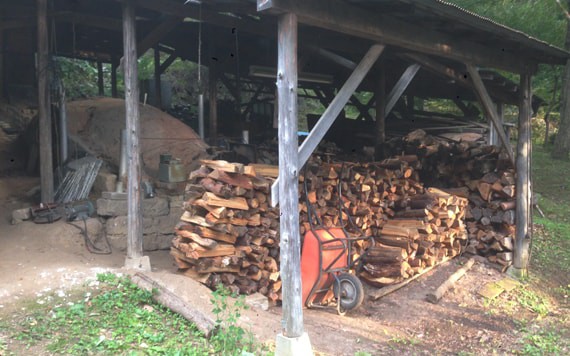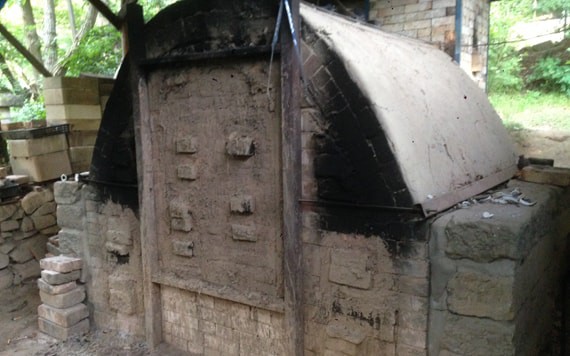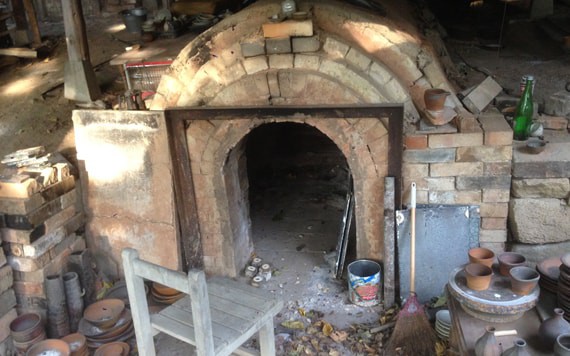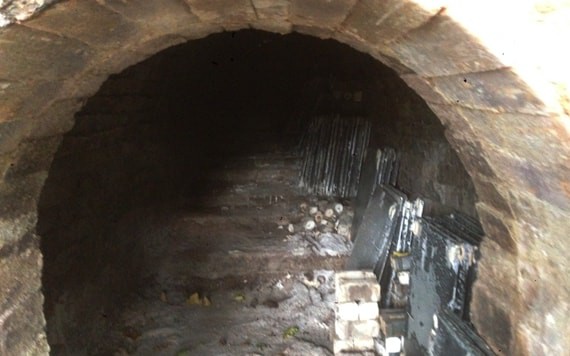 Heat from an old-fashioned wood-fire kiln has to be manually adjusted.
It takes time and effort to use such a kiln, but the ceramics baked there have a unique and tasteful atmosphere for which there is no substitute.
The Sakais are moving to Kagawa-prefecture this spring.
Therefore, this was their last time to use their kilns in Suzaka.
Simple and powerful Yakishime pottery
White porcelain, black glaze, Kohiki and Oribe…
Ceramics made using many different techniques have arrived for their exhibition.
This time, in particular, the Sakais sent us many Yakishime (baked and hardened) pottery items that they bake only once a year.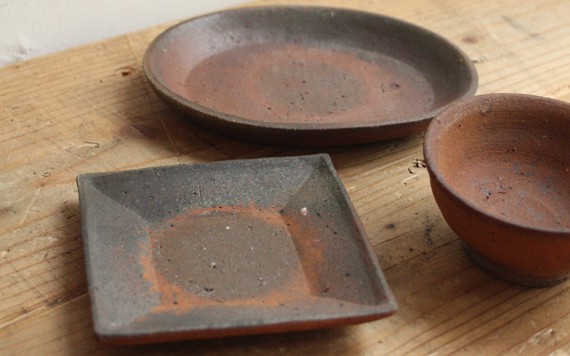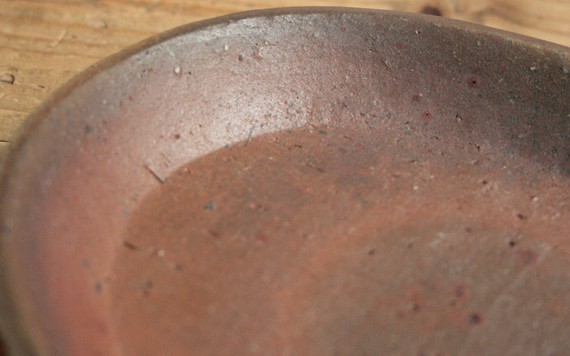 After being shaped, unglazed Yakishime potteries are carefully baked for 1 week.
The surface will become smooth with use.
This type of pottery gives a simple and powerful impression,
but goes well with our daily food.
The Sakais' Yakishime plates have a magical effect that makes the simple food served in them such as cooked greens look so delicious.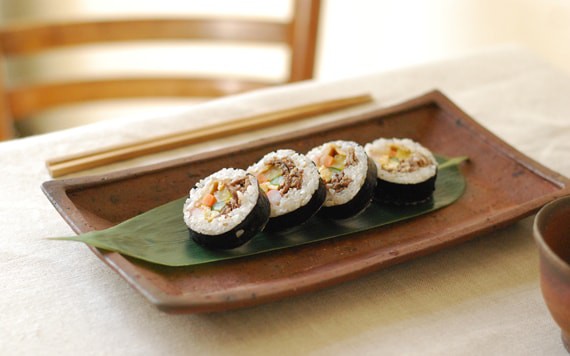 At a party, serve special food in a large plate and bring it to the dinner table.
The plate has a different expression from everyday tableware.
Yakishime pottery alone is enough to create a cool and stylish dinner table
or to enjoy mixing and matching with other type of ceramics.
Items that KOHORO staff recommend are pots and pitchers because they do not drip after being poured and are easy to pour tea with.
Mr. and Mrs. Sakai pay close attention to details when designing ceramics.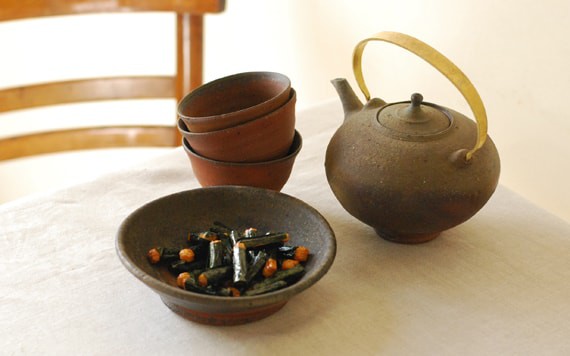 category:note